"The old grey wagon, she's now like she used to be!"
The old grey wagon that was on display in front of the Centennial Building for many years been revealed as a beautiful piece of transportation history! What's the recipe for uncovering the hidden beauty in such an antique artifact? Lots of elbow grease, time, and expertise!
The change is thanks to the hard work of volunteers from the Nakusp Rail Society, who spent several months restoring the old wagon this winter and early spring. Their expertise came from doing restoration work on the rail display near Nakusp's beach.
Following advice from heritage consultant Robert Inwood, their first step was to dismantle the wagon. Then they pressure washed the various components. This revealed hitherto hidden details of the original finish on wheels, undercarriage, seat, and box. Four different dilutions of tung oil were painted onto the wooden parts of the wagon. Tung oil comes from the nuts of tung trees, which grow in China and South America. The oil coats wood with a finish that enhances and protects it.
The volunteers painstakingly matched paint colours to the original finish, and carefully repainted the wheels and undercarriage. Other wooden parts, such as the seat and box, received only tung oil treatment.
The Arrow Lakes Historical Society extends its gratitude to Nakusp Rail volunteers Paul Fetters, Leonard Smith, Ken Williams, Donald Kirk, and Mel Billings for their 140 hours of restoration work. Special thanks also go to Tracy Fetters. The wagon restoration project was funded in part by the Columbia Basin Trust and Heritage BC through the Built Heritage Grants.
BEFORE: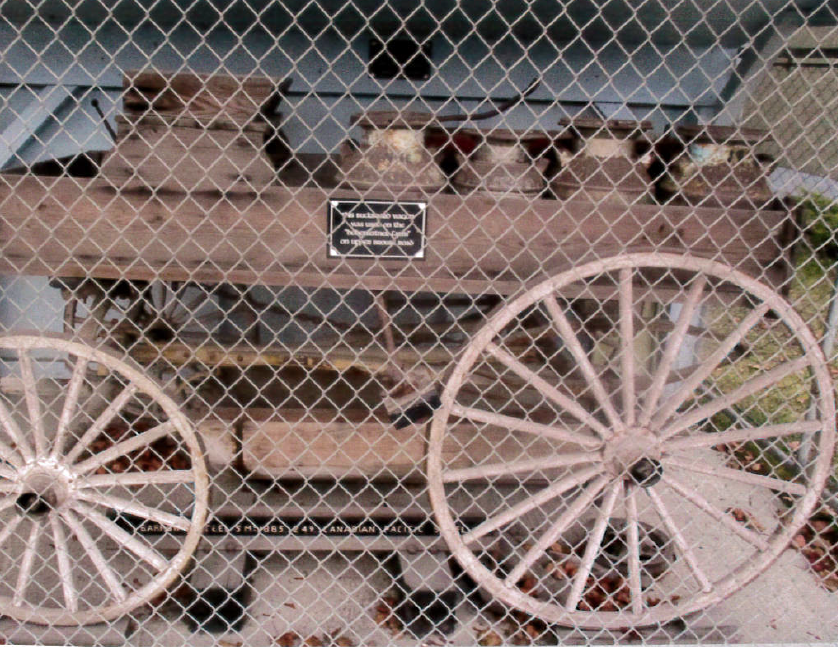 DURING:
Wheels: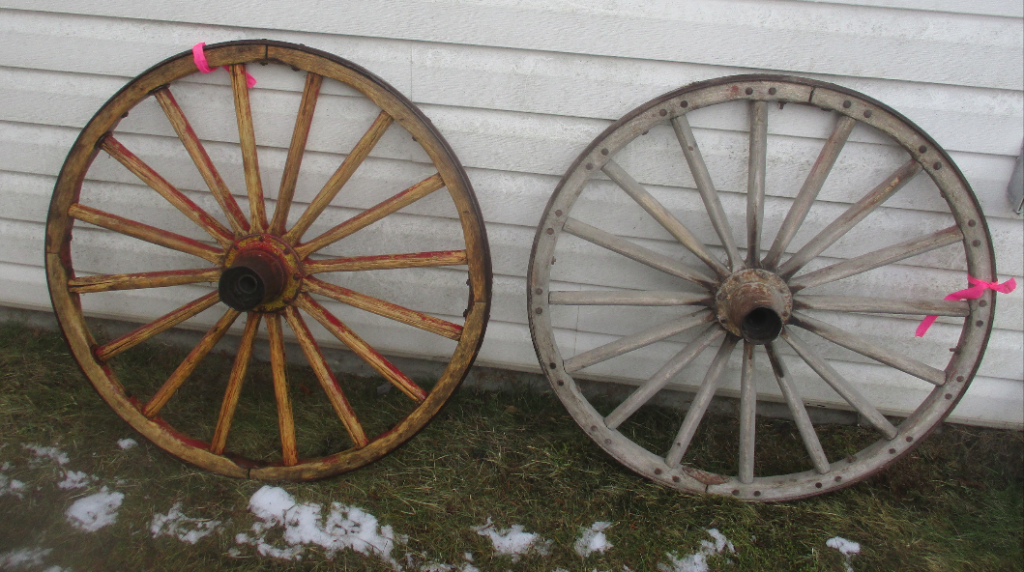 The wheels before, and after, pressure washing.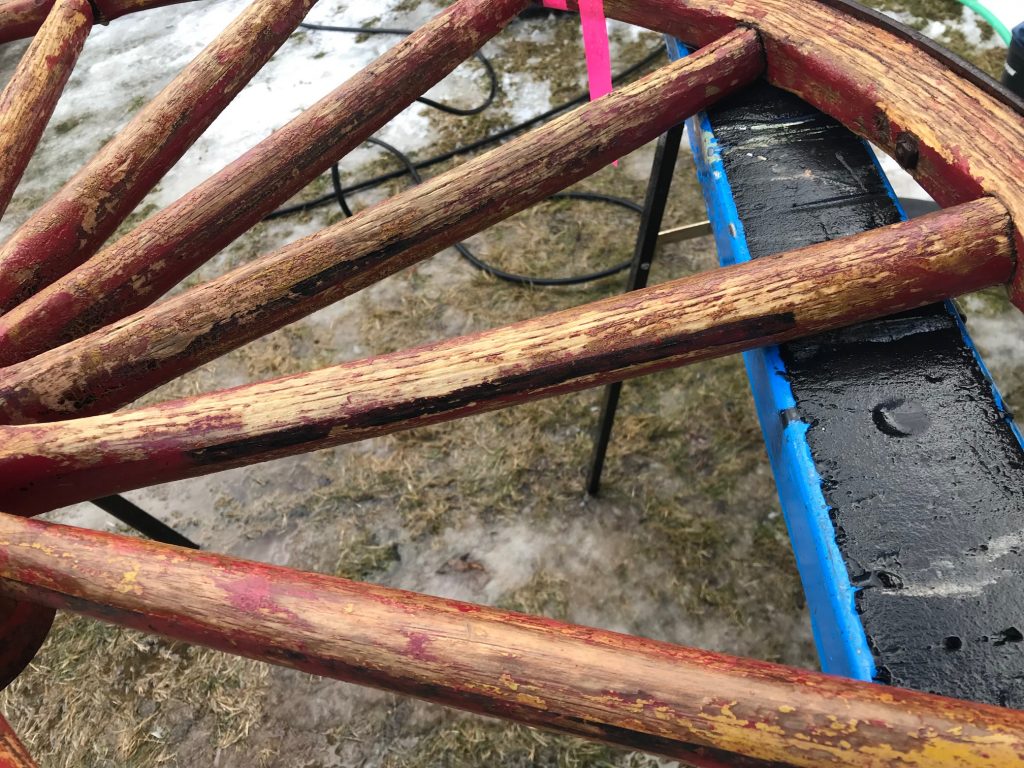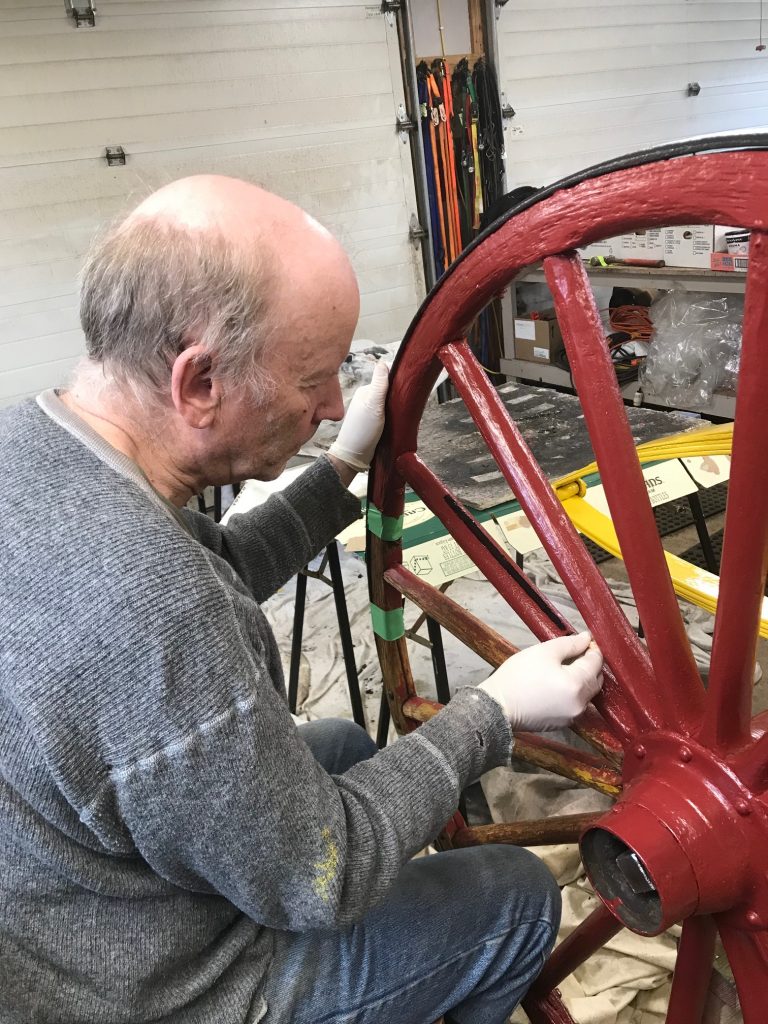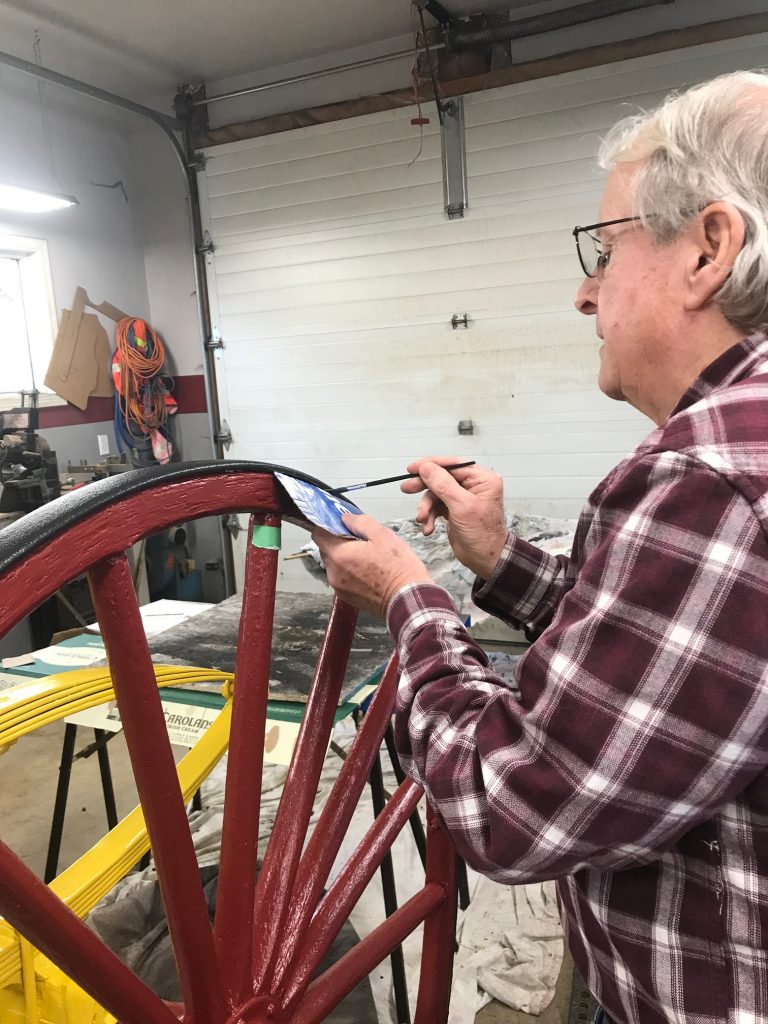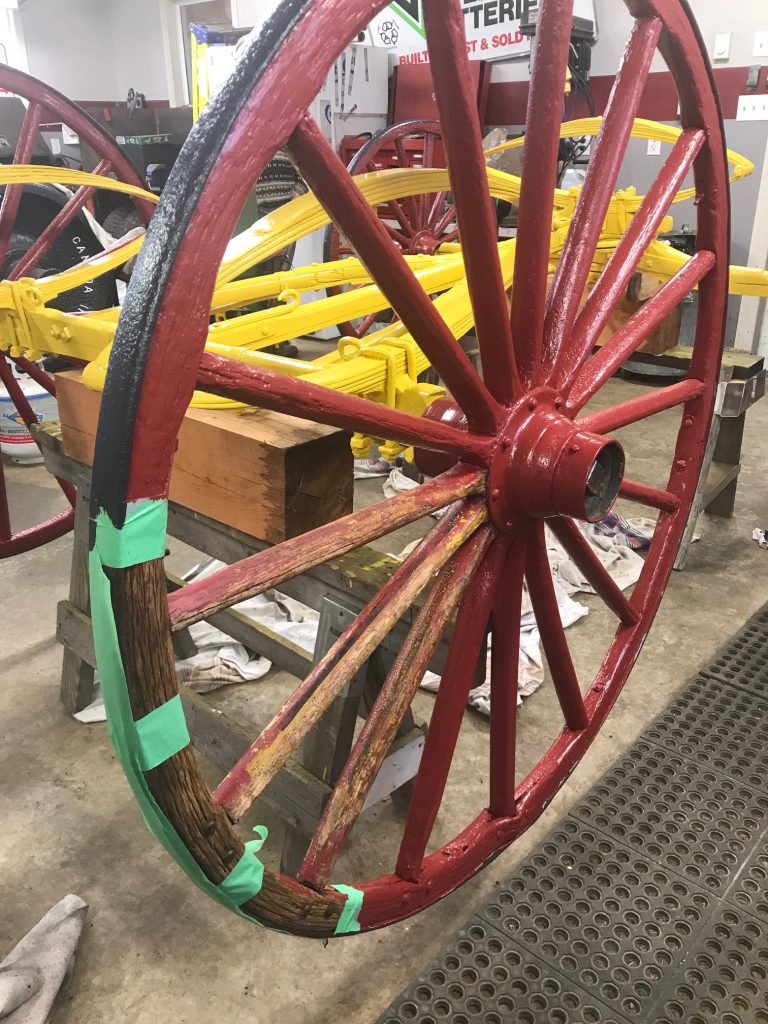 Seat: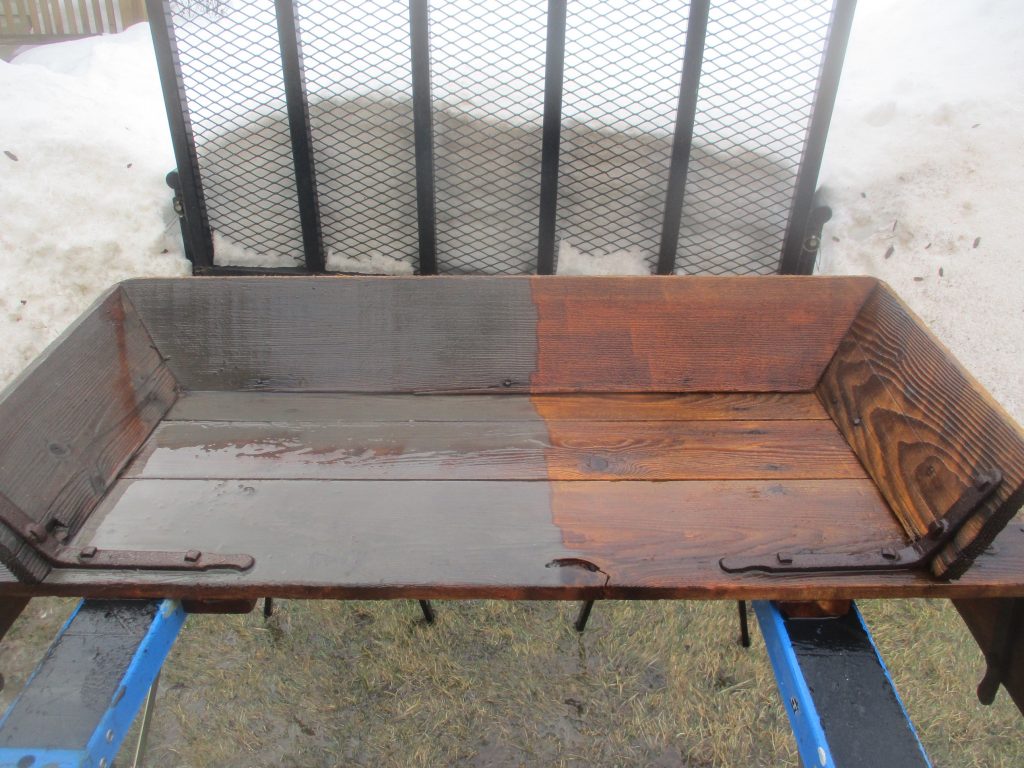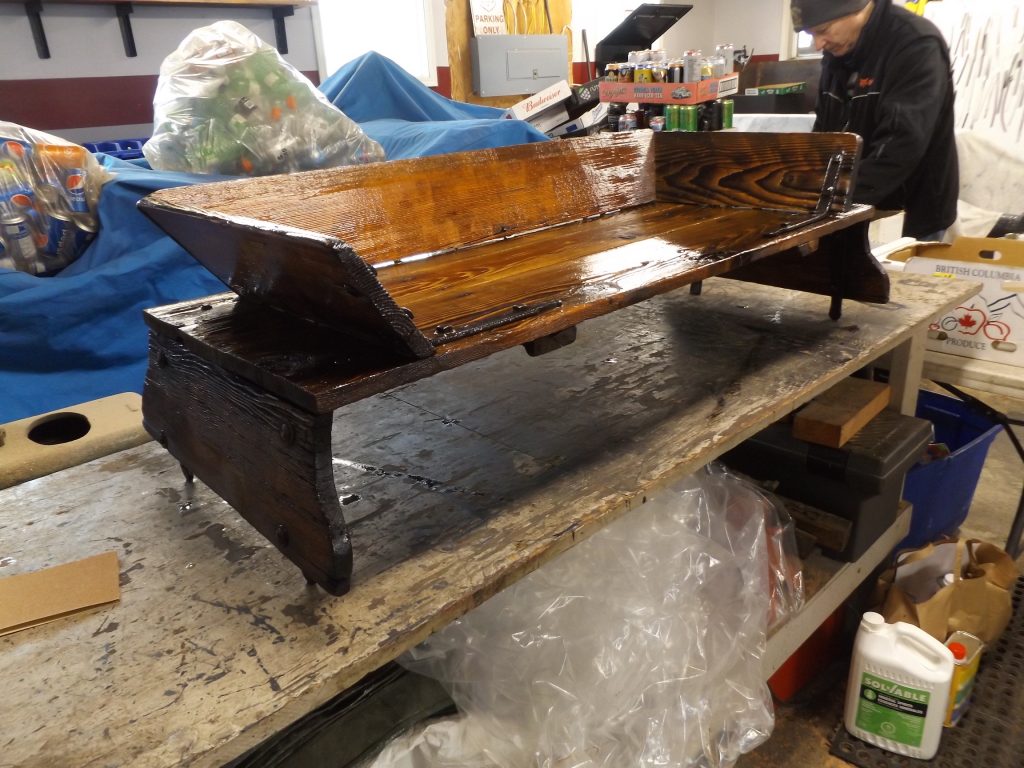 Wagon Box: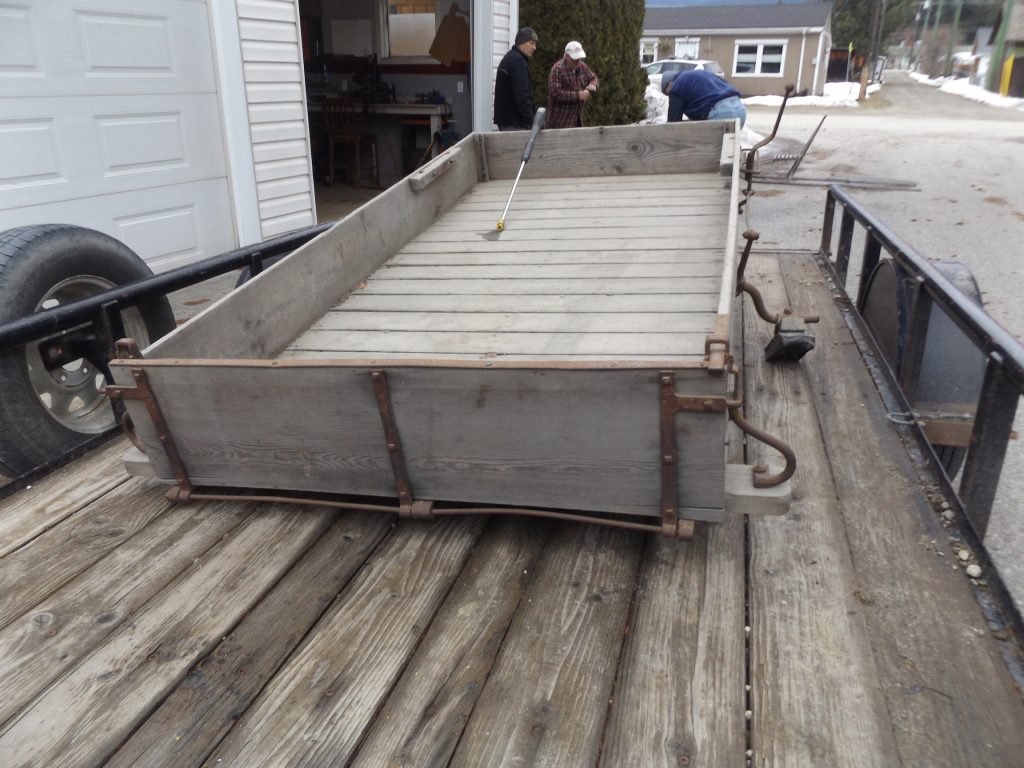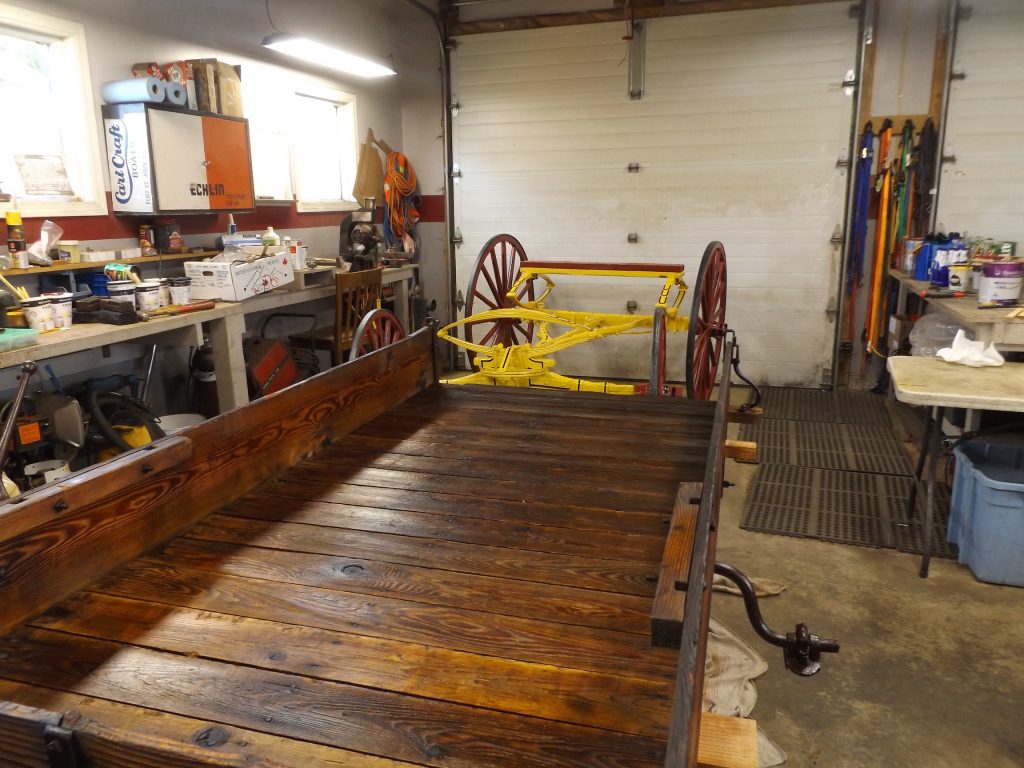 AFTER: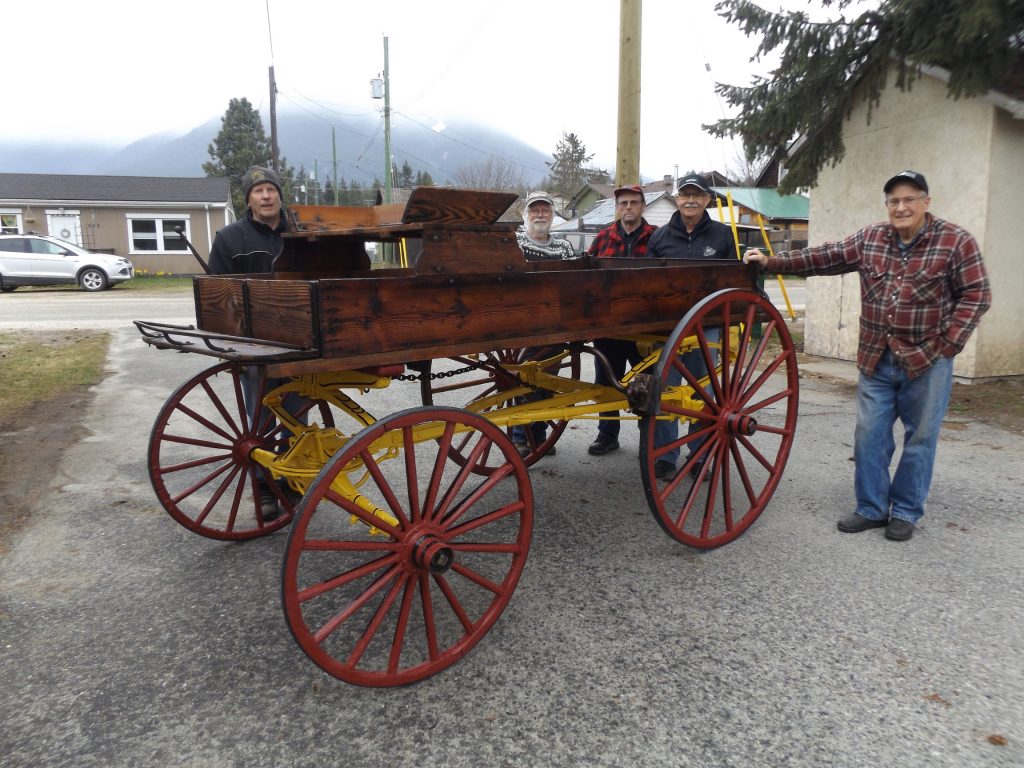 The fully restored wagon, with Nakusp Rail Society volunteers (l – r) Len Smith, Paul Fetters, Donald Kirk, Mel Billings, and Ken Williams.