The Arrow Lakes Historical Society has completed the task of digitising our collection of interviews and oral histories, which date as far back as 1965. Originally recorded onto magnetic tape (reel-to-reel and/or cassette), these priceless recordings formed the basis for much of the society's research and publications. These first-hand accounts from long-time residents of the region, many of whom have long since passed on, provide an enlightening window into pioneer life in the Arrow Lakes region. Approximately ninety percent of these interviews were conducted by longtime Arrow Lakes historian Milton Parent over the course of 40 years, with the remainder coming from various sources. At long last, we are very excited to release these treasured recordings to the public in digital format. This task began in October 2015 and was completed in May 2016. In addition, the ALHS commenced a new series of interviews/oral histories. We are proud to contribute our interviews and oral histories to the new British Columbia Regional Digitized History (https://bcrdh.ca) website, where you can also find a selection of digitised videos, publications, and other historical documents. In total, over 440 interviews and over 500 hours of audio are available for free listening and download via https://bcrdh.ca/islandora/object/alhs%3Aroot. The original set of 400+ recordings made by Milton Parent are available here, while newer recordings are located here. The BCRDH site is fully searchable.
Digitisation of these recordings was made possible thanks to funding from the Columbia Kootenay Cultural Alliance.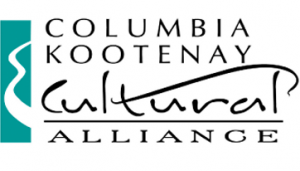 PLEASE NOTE: These recordings have, in no way, been altered other than for minimal background noise filtering. The contents are presented as they were originally recorded with no content edits made. As such, some recordings may appear to begin in the middle of a conversation or end abruptly. The stories and anecdotes relayed represent the opinions and recollections of the interview participants and may vary from person to person. Due to the limitations of portable recording at the time these interviews were conducted, some sound may appear muffled or muddy. Also, note that some of the language contained in these recordings may appear archaic, defamatory, and/or inappropriate to the modern ear.