The Arrow Lakes Historical Society has completed the task of digitising our collection of interviews and oral histories, which date as far back as 1965. Originally recorded onto magnetic tape (reel-to-reel and/or cassette), these priceless recordings formed the basis for much of the society's research and publications. These first-hand accounts from long-time residents of the region, many of whom have long since passed on, provide an enlightening window into pioneer life in the Arrow Lakes region. Approximately ninety percent of these interviews were conducted by longtime Arrow Lakes historian Milton Parent over the course of 40 years, with the remainder coming from various sources. At long last, we are very excited to release these treasured recordings to the public in digital format. This task began in October 2015 and was completed in May 2016. In addition, the ALHS is commencing a new series of interviews/oral histories; these interviews will also be posted to this page as they are completed.
The recordings are listed in alphabetical order according to the surname of the interview/oral history subject, with previous surnames in parentheses if applicable. Recordings digitised with the past month are marked 'NEW'.
This project was made possible thanks to funding from the Columbia Kootenay Cultural Alliance.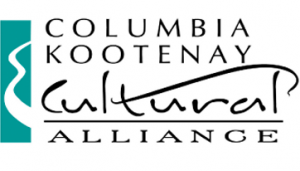 PLEASE NOTE: These recordings have, in no way, been altered other than for minimal background noise filtering. The contents are presented as they were originally recorded with no content edits made. As such, some recordings may appear to begin in the middle of a conversation or end abruptly. The stories and anecdotes relayed represent the opinions and recollections of the interview participants and may vary from person to person. Due to the limitations of portable recording at the time these interviews were conducted, some sound may appear muffled or muddy. Also, note that some of the language contained in these recordings may appear archaic, defamatory, and/or inappropriate to the modern ear.
Aalten, Henry 1975 [1:04:51]
Aalten, Henry 1986 [30:20]
Aalten, Henry & Aalten, Edythe (Hiltz) 1989-11-21 [2:55:44]
Ablitt, Barb (Soules) 1997-04 [44:56]
Adshead, Cecil 1988-01 [58:32]
Adshead, Cecil & Adshead, Reine (Gagne) 1991-01-24 [1:15:35]
Allardyce, Bud 1996-08 [1:04:25]
Anthony, Ed & Anthony, Cyril 1978-09 [33:06]
Anthony, Ed & Anthony, Cyril 1980-04 [38:18]
Arrowhead residents ('Back to Arrowhead') 1995-06-10 [2:29:21]
Bailey, Jack 1997-01 [31:45]
Bailey, Mary (Cook) 1983 [45:23]
Bailey, Mary (Cook) 1985-04 [2:00:12]
Baird, Ernie 1999 [1:27:25]
Baird, Les 2002 [1:23:5]]
Baird, Mary (Jagger) 1973 [1:05:15]
Baird, May (Talbot) 1999 [52:48]
Ball, Mary 1983-06-24 [1:31:19]
Bargery, Jim 2016-05-04 [35:42]
Barlow, Kay (Trotter) 1982-07 [29:34]
Barlow, Kay (Trotter) 1983-06-23 [1:23:42]
Barrow, Bill 2000-01 [1:29:27]
Barrow, Bill 2000-01 [1:27:51]
Barrow, Bill 2000-01 [45:00]
Barrow, Bill 2002 [2:52:49]
Barrow, Bill & Barrow, Merril 1980-07 [27:55]
Barrow, Edith (Pratt) 1983 [59:00]
Barrow, Edith (Pratt) 1984-11 [16:39]
Barrow, Edith (Pratt) & Parent, Della (Leveque) & Parent, Joseph & Vaughan, Bessie (McWhirter) 1971-01 [1:01:46]
Barrow, Edith (Pratt) & Parent, Della (Leveque) & Parent, Joseph & Vaughan, Bessie (McWhirter) 1971-02 [1:13:27]
Barrow, Merril 1973-05 [2:20:36]
Barrow, Merril 1976-08 [27:57]
Barrow, Merril 1983 [1:05:05]
Barrow, Merril 1983-06-24 [23:25]
Barrow, Merril 1983-09-01 [13:42]
Beerbohm, Filvia (St. Amour) 1973-07 [50:03]
Beggs, Lena (Evans, Fairhurst) 1990-01 [1:09:33]
Beingessner, Pat 2002-04 [1:27:53]
Berarducci, Dennis 1997-06 [31:00]
Bergner, Herman 2006-02-21 [1:01:10]
Berry, Charlie 2016-11-18 [34:18]
Bland, Cathy (Beaton) 1995-06 [27:46]
Blyth, Dick 1983-05-18 [1:17:09]
Blyth, Dick 1990-01 [5:24:56]
Blyth, Marie (Hepworth) 1983-06-29 [1:03:05]
Bobicki, Tony 1995-05 [1:42:52]
Bobicki, Tony – Ferguson Mine 1996-08 [33:05]
Bobicki, Tony – Camborne 1999-09 [30:24]
Bouvette, Don & Columbia River tugboat workers 1997-01-15 [3:53:18]
Bradbury, Nellie (Humphris) 2001-09 [1:28:32]
Brodie, Jim 1999-07 [43:49]
Brooks, Kay (Fyle) 1984-03 [30:45]
Brown, Lewis 1983 [44:37]
Cameron, Jennie (Vigue) & Cameron, Mack 1997 [31:30]
Cameron, Jennie (Vigue) & Cameron, Mack 1997 [58:44]
Cameron, Ruby (Harper) 2002-05 [1:27:36]
Campbell, Naomi (Burr) 1983-07 [19:49]
Camozzi, Lorne 2006 [1:28:53]
Campe, Charlie 1984-01 [1:01:19]
Carlson, Ed 1975 [1:12:23]
Carlson, Dan & Carlson, Mary (Douglas) & Carlson, Walt 1977 [32:27]
Carpenter, Ruth (Horsley) 1986-10 [25:32]
Catherwood, Harold 1997-01 [1:05:31]
Chandler, Mirrie 1976-04 [35:07]
Chilton, Alf 2000 [1:23:41]
Clarke, Gordon 1998-06-04 [1:04:56]
Clausen, Helen (Herrmann) & Clausen, Tom 1997-04 [1:02:48]
Coates, Pete – SS Moyie Tour 1992-10 [1:46:52]
Coates, Pete 2002-12 [1:16:12]
Command, Harold 2000-10 [2:31:16]
Covey, Lila (Antoya, Labrash, Hughes) 1976-09 [1:33:12]
Cowan, Dorothy (Evans) 1996-05 [44:30]
Cowan, Stan 1983-06-16 [32:23]
Craig, Andy 1978-01 [1:27:43]
Craig, Andy 1978-03 [1:01:21]
Crawford, Ida (Brown) 1986-06 [18:38]
Crawford, Ida (Brown) & Hampton, Margaret (Crawford) 1984-11 [53:21]
Jim Crawford 1996-03 1996-03 [1:02:56]
Crawford, Norma (McGillivray) & Crawford, Jim 1997-06 [1:25:38]
Crommett, Gladys (Roberts, Boyter) [32:23]
Crowell, Byron 1977 [40:52]
Crowell, Byron 1978-05 [1:04:24]
Cusick, Merv 2002-03 [1:29:29]
Cusick, Merv & Cusick, Marion (Blair) 1984-11 [30:43]
Daem, Joris 1996-09 [49:07]
Daney, Edna (Lindholm) 1991 [2:15:40]
Daney, Edna (Lindholm) 1997-02-25 [51:45]
Daney, Edna (Lindholm) 2000-02 [4:18:34]
Daney, Edna (Lindholm) 2000-11-04 [1:10:53]
Daney, Eileen (Gunterman) & Smith, Linda (Slater) 1997-01 [1:05:04]
Daney, Seldon & Daney, Edna (Lindholm) 1977-07 [1:19:17]
Davidson, Marjorie (Catherwood) 1997-07 [1:28:37]
Davis, Milt 1976 [53:53]
Davis, Ray 1985-07 [1:31:07]
Davis, Ray 1990 [42:55]
deGans, Ethel (Aalten) 1983 [45:39]
deMontfort, Simon 1977-08 [15:38]
Denholm, Amy (Gardner) 1980-05 [1:29:05]
Denny, Eric 2000-11-01 [51:22]
Desrochers, Fred 2002-10 [2:38:09]
Desrochers, Joe 1971-10 [55:28]
NEW – Detta, Gale 2017-01-12 [22:05]
Donselaar, Roy – At Edgewood Cemetery 1983 [54:30]
Douglas, Ken 1995 [26:53]
Doyle, Harold 1983-05-26 [1:23:37]
Drebet, Annie 1982-07 [12:32]
Drebet, Dorothy (Johnson) 2016-11-16 [57:00]
Drebet, John 2002-04 [2:02:36]
Dunn, Alf 1999 [2:02:12]
Dunn, Betty (Colegrave) 1975 [43:36]
Dunn, Betty (Colegrave) 1983 [1:18:00]
Dunn, Betty (Colegrave) 1986-10 [18:34]
Dunn, Irene (Bedard) 2002-10 [1:26:27]
Edwards, Dorothy (McQueen) 1997-05 [1:30:30]
Ehl, Winnie (Olson) & Olson, Peter 1996-03 [1:26:51]
Ennest, Bill & Vera 1977-03 [37:39]
Estabrooks, Capt. Otto 1977-08 [1:15:46]
Evans, Bertha (Aho) 1997-02 [41:28]
Evans, George 1984-11 [1:12:49]
Evans, Peggy 1983 [1:29:26]
Ewings, John 1983 [23:42]
Falconer, Alice (McKissock) 1985 [38:33]
Falconer, Alice (McKissock) 1986 [34:28]
Faucett, Margaret (Hall) 1996-03 [2:11:20]
Fellows, Stan 2002-11-05 [1:01:00]
Ferrie, Emily (Lindsay) 1983 [1:27:05]
Finch, John 1997-02 [25:46]
Finch, John & Thorp, Rex 1997-02 [44:30]
Fleming, Tec 1978-04 [29:22]
Flick, Edith (Old) 1983 [45:25]
Fowler, Gilbert 1997-01 [1:05:01]
Fraitzl, Mike 1991-01 [2:42:52]
Fraser, Irene (Genelle) & Stickney, Marcy (Genelle) 1976-02 [59:32]
Fraser, Les 1998-05 [43:52]
French, Phyllis (Rawlings) 1977-05 [1:23:33]
Fulkco, Dave & Fulkco, Ellen (Abriel) 1980-07 [2:52:23]
Furness, Dora (Monteith, Millar) 1986 [16:20]
Fyfe, Catherine 1977-08 [16:56]
Gardner, Bert 1989-1990 [3:07:50]
Gardner, Smith 1986-08 [1:23:42]
Genelle, Art 1971-07 [1:17:47]
Genelle, Art 1970s [20:54]
Gibson, Willard 1978-03 [1:55:41]
Gillman, Pam (Herridge) 1980s or 1990s [32:18]
Gillman, Pam (Herridge) 1991-02 [46:04]
Gillman, Pam (Herridge) 1992-03 [43:24]
Gillman, Pam (Herridge) 1994-01 [40:13]
Giraud, Fred 1984 [2:21:53]
Grage, Herb & Cole, Eleanor (Grage) 1996 [47:30]
Grage, Herb & Cole, Eleanor (Grage) 1996-08 [1:00:40]
Graham, Ivan 1997-03 [55:56]
Gran, Arden 2002-11 [1:17:03]
Gran, Arvid 1976-01 [47:09]
Gray, Elsie (Demers) 1984-03 [35:47]
Greenlaw, Edna (Angrignon) 1998 [46:04]
Griffiths, Booty – Teddy Glacier Mine 2003-04 [16:55]
Grigg, John 1977-07 [1:36:40]
Grigg, John 1991-03 [1:18:57]
Grondahl, Lloyd 2001-05-18 [41:36]
Guidon, Alphonse 1997-02 [1:49:29]
Gunn, Celia – at Sinixt Heritage Site 1989-06 [22:52]
Gunterman, Avery 1993-01 [3:57:08]
Haigh, Bert 1971-09 [14:13]
Haigh, Lucy May (Bourne) 1971-09 [28:20]
Hakeman, Grace (Jordan) 1983 [52:32]
Hakeman, Grace (Jordan) 1991-02 [46:36]
Hakeman, Grace (Jordan) & Hurry, Flo (Dilley) & Islip, Ralph 1971-06 [1:30:13]
Hall, Agnes 2002-05 [39:04]
Hall, Annie (Gardner, Hiltz) 1985-08 [48:51]
Hall, Jim 1985-08 [47:15]
Hall, Jim & Hall, Annie (Gardner, Hiltz) 1983-16-10 [1:30:24]
Hallbauer, Ted 1984-03 [50:30]
Hamling, Chris Jr. 1988-01 [27:41]
Hamling, Ernie 1983 [1:17:02]
Hammond, Helen 1997-06 [1:00:36]
Hanson, Roy 1998 [1:07:15]
Hargrove, Margery (Pound) 1977 [24:10]
Harlow, Ken & Harlow, Irma (Pierrard) 1985-08 [34:58]
Harper, Orville 1983-05-30 [1:10:42]
Harris, Jack 1977-07 [2:35:21]
Harris, Jack 1984-11 [51:05]
Harris, Jack – The Burnhams of Halcyon Hot Springs 1985-02 [1:31:38]
Harris, Jack 1993-03 [1:12:02]
Harris, Jack 1993-03 [43:57]
Harris, Molly (Islip) 1999-05-31 [1:31:30]
Harrison, Cecilia (Dykstra) 1997-03-05 [1:37:15]
Harvey, Florence 1975-03 [11:39]
Hascarl, Louis 1976-08 [1:26:34]
Hascarl, Louis 1982-07 [16:27]
Hascarl, Louis & Hascarl, Martha (Henke) 1990-11 [1:27:12]
Henke, Bill 1976-06 [25:44]
Henke, Clara 1976 [19:15]
Henke, Paul A. & Henke, Eva (Leverington) 1991-01 [1:31:22]
Henke, Paul R. 1976-08 [26:56]
Henke, Paul & Henke, Ethel (Kershaw) 1977-04 [32:21]
Herridge, Bert 1973 [43:34]
Herridge, Ella (Leppingwell) 1977-04 [16:38]
Hewat, Wilf 'Hufty' 2016-10-06 [36:51]
Hicks, Buck 1978-07 [22:24]
Hiltz, Clarence & Hiltz, Annie (Gardner, Hill) 1974-04 [32:15]
Hohenleitner, George 1976 [9:19]
Holdner, Jim 1997-07 [25:18]
Homis, Edward 2016-06-01 [29:30]
Horrey, Edie & Horrey, Edith 1981-04 [1:05:09]
Howarth Family 1999 [2:02:07]
Hurry, Ethane (Gunn, Masson) 1990-02 [1:01:54]
Hurry, Flo 1991-03 [1:28:44]
Ife, Diane (Roberts, Marcolli) & Fowlie, Alex 1997-03 [48:11]
Irvin, Jock 1997-02 [59:36]
Irving, Edna 1997-06-09 [29:18]
Jacobson, Roy 1984-01 [1:42:44]
James, Alex & James, Sylvia (Haw) 1983-07 [52:16]
James, Marion 1984-01 [44:27]
NEW – Jansen, Arnie & Jansen, Audrey (Hill) 2017-01-11 [38:49]
Jansen, Charlie & Jansen, Olive (Young) 1991-01 [4:30:01]
Jansen, Charlie & Jansen, Olive (Young) 1991 [1:20:33]
Jemson, Mabel (Parkinson) (Hopkins) 1979-06 [1:02:14]
Johansen, Millie (Fischer) 1996-06 [56:11]
Johnson, Bill & Johnson, Lois (Lee) 2002-03 [1:29:06]
Johnson, Dave & Johnson, Doris (Harvey) 1999 [1:22:31]
Johnson, Della (McLeod) 1997-07 [31:10]
Johnson, Erling 1998-12 [1:31:56]
Johnston, Daisy (Colquhoun) 1996-12 [47:29]
Johnstone, Gordon 1996-06 [39:39]
Jordan, Fritz 1984-05-29 [43:54]
Jordan, Fritz 1986-02 [2:25:29]
Jordan, Fritz & Jordan, Ella (Nordstrom, Buerge) 1982-07 [1:56:49]
Jordan, Genevieve (Cutler) 1982-07 [1:01:35]
Joy, Evelyn (Robinson) 2002-11-20 [1:04:22]
Jupp, Joyce (Butlin) 2002-04 [52:44]
Kennelly, Brian 2016-04-22 [35:52]
Kerr, Margaret 1976-05 [55:24]
Kershaw, Mary 1997-05-02 [1:11:17]
Kirk, Fred 1975 [33:41]
Kirk, Fred & Gibbs, Marjorie (Kirk) & Keys, Margaret (Kirk) 1975-09 [1:01:37]
Kirk, Fred & Gibbs, Marjorie (Kirk) & Keys, Mary (Kirk) 1975-11 [1:03:39]
Klingensmith, Lucy 1977-02 [23:32]
Kootenay Mail Excerpts (1894) 1995 [1:02:09]
Kootenay Mail Excerpts (1895) 1995 [15:19]
Kootenay Mail Excerpts (1895) 1995 [30:00]
Kootenay Mail Excerpts (1896) 1995 [32:22]
Kootenay Mail Excerpts (1896) 1995 [15:44]
Kootenay Mail Excerpts (1897) 1995 [31:37]
Kootenay Mail Excerpts (1897) 1995 [9:42]
Kootenay Mail Excerpts (1897-1898) 1995 [31:28]
Kootenay Mail Excerpts (1903) [30:25]
Kootenay Mail Excerpts (1903) [31:16]
Lade, Fred 1972-06 [42:29]
Lamerton, Nellie 1981-11 [34:55]
Larson, Vi [Nichol] 1996-09 [52:25]
Laughton, Jack 2000-12-04 [50:46]
Ledger, Willow (Vanderburgh) 1975 [1:18:30]
Lee, Joe 1983-06-30 [1:31:21]
Leonard, Jack & Leonard, Nell (Tattrie) 1978-07 [36:29]
LeQuesne, Dora (Wilkie) & Sinclair, Violet (Abrahamson) 1983-06 [37:55]
LeQuesne, Dora (Wilkie) & Sinclair, Violet (Abrahamson) 1983-06 [1:09:35]
LeQuesne, Dora (Wilkie) & Sinclair, Violet (Abrahamson) 1984-01 [49:42]
Lidberg, Roger 1979-01 [37:35]
Lidberg, Roger 1984-03 [48:03]
Lindsley, Stewart 1983 [35:15]
Lindsley, Stewart 1983 [26:58]
Lindsley, Stewart 1984-08 [52:02]
Lodge, Amy 1974-04 [25:38]
Logus, John 2000-11 [1:11:33]
MacFarlane, Capt. Don 1978-04 [1:11:32]
Mackey, Doug 2006 [1:25:47]
Mackey, Elizabeth (Fowler) 1996 [53:01]
Mackey, Grace (Trussler) 1996-01 [37:48]
Mackey, Grace (Trussler) 1996-02 [31:36]
Mackey, Grace (Trussler) 1996-02 [30:54]
Mackey, Grace (Trussler) 1996-02 [32:15]
Mackey, Grace (Trussler) 1997-01 [1:05:20]
Mail-Herald Excerpts (1912-1913) [32:50]
Mail-Herald Excerpts (1914-1915) [48:50]
Mail-Herald Excerpts (1915) [31:50]
Mair, Lloyd 1998-06 [43:42]
Maloney, Jessie 1976-05 [1:30:27]
Manning, Diana (Herridge) 1984-11 [8:13]
Manning, Don 1996-12 [1:01:43]
Markstrom, Kay (Cameron) 1997-02 [54:32]
NEW – Marlow, Alan – On Tour 1990-10-13 [1:02:17]
NEW – Marlow, Alan – Visit to a Clearcut 1990-11-01 [1:14:30]
Marlow, Alan 1998-09 [1:22:30]
Marshall, Evelyn (Smith) 1984 [33:37]
Marshall, Evelyn (Smith) 2000-08 [1:13:48]
Maxfield, Charles 2002-04 [1:15:03]
Maxwell, Walter 1976-08 [1:21:18]
Maybee, Grace [25:40]
McCormack, John 1980-07 [1:01:22]
McDougald, Vera (Rogers) 1982-02 [50:52]
McLaren, Lionel 1975 [31:53]
McLeod, Jack 1983 [40:34]
McQuair, Jim 1975 [44:53]
McQuair, Maude (Parkinson) 1977-08 [46:05]
Mell, Violet [Froloff] 1996-04 [33:08]
Michels, Jack 1997-03 [59:47]
Middlemass, Alex 1988-03 [40:57]
Millar, Jack 1979 [44:52]
Millar, Jim 1997-04 [24:42]
Millar, Ken 1996-04 [1:04:01]
Miller, Minnie (Funcke) & Hopp, Ida (Funcke, Giraud) 1975 [27:31]
Mole, Bill 1994-03 [1:26:37]
Moorwood, Charlie 1997-04 [1:23:30]
Morehouse, Jerry 1983 [1:18:56]
Morehouse, Jerry 1989-11-24 [1:29:53]
Morley, Ben 1977-01 [37:51]
Morley, Ben 1978-09 [41:37]
Morley, Isobel (Grant) & Morley, Ben 1977 [1:07:42]
Moseley, Bill 1983-05-30 [1:21:35]
Moseley, Bill & Moseley, Dolly (Hirst) 1983-05-30 [1:03:11]
Moseley, Bill & Moseley, Dolly (Hirst) 1986-03 [1:47:44]
Motherwell, Jim & Motherwell, Mary 1985-08 [45:41]
Moul, George 1975-04 [49:58]
Murphy, Harry 1983 [14:01]
Murphy, Harry 1983 [1:03:08]
Murphy, Harry & Murphy, Winnie (Jordan) 1988-01 [1:49:45]
Nakusp Hot Springs – First Music in New Complex 1976-08 [3:16]
Nelson, Freda (Johanson) 1995-07 [32:30]
Nelson, Walter 1973-05 [25:28]
Nelson, Walter 1977 [20:32]
Nelson, Walter 1988-04 [3:36:17]
Nelson, Walter 1990-02 [21:43]
Nelson, Walter 1994-01 [4:38:39]
Nelson, Walter & Nelson, Margaret 1986-11/1987-01 [3:13:00]
Nesbitt, Fred & Nesbitt, Minnie (Donselaar) 1983 [34:39]
Nesteroff, Greg – The Flying Steamshovel 2004 [15:15]
Neubrand (Newbrand), Emil 1978-04 [1:35:47]
Nichol, Allan 1997-05 [1:21:28]
Nicholls, Ray & Nicholls, Diane – 1971 Galena Bay Salvage 2016-05-12 [5:23]
Nishida, Tak 1998-03-08 [29:26]
Nishimura, Harry 1998-06-04 [1:22:34]
Nobbs, Ruby (Rutherford) 1997-02 [58:33]
Obayashi, Robbie 2002-10-11 [43:57]
Obayashi family 2002-11 [2:53:22]
Olson, Ann 1977 [16:17]
Olson, Delbert 1998 [56:47]
Olson Tarr, Elsa (Henke) 1976 [49:40]
Olson, John 1998-09 [1:30:51]
Olson, Vera 1986-04 [19:27]
Orr, Ernie 2005-11-03 [1:18:24]
Orr, Geraldine (Furlong, Vigue) 1996-06 [1:04:53]
Ottewell, Ernie 1997-06 [31:13]
Ottewell, Ernie 1997-07 [1:30:43]
Parent, Della (Leveque) 1983-06-06 [1:07:17]
Parent, Della (Leveque) 1990-01 [4:56:05]
Parent, Della (Leveque) – Comaplix 1995-12 [1:06:56]
Parent, Della (Leveque) – Remembrance Day 1991-11-05 [57:46]
Parent, Len 1998-02 [1:19:14]
Parent family 1975 [59:42]
Parent/Leveque family 1970-10 [2:16:57]
Parent, Milton – The Story of Alex Christian 1971-07 [10:07]
Parent, Rosemarie – The Story of Milton Parent 2016-05-05 [36:25]
Parsons, Rose (Read) & Wanstall, Mabel (Read) 1990-07 [1:27:18]
Pazurik, John 1998-04-07 [58:35]
Picard, Sam 1999-07 [45:10]
Ramsey, Rev. Frederick 1973 [7:03]
Raven, Peggy 1983 [32:02]
Reed, Tom 1978-07 [51:50]
Reilly, May (Garten) 1982-03 [45:49]
Rennie, Irene (Sutherland) 1978-01-20 [1:34:15]
Rennie, Irene (Sutherland) 1984-03 [43:02]
Rennie, Irene (Sutherland) 1984-03 [1:02:51]
Revelstoke Herald Excerpts (1898) [32:15]
Revelstoke Herald Excerpts (1898-1899) [32:30]
Revelstoke Review Excerpts (1916-1921) 1995 [1:04:23]
Revelstoke Review Excerpts (1917-1919) [41:23]
Revelstoke Review Excerpts (1919) 1995 [5:04]
Revelstoke Review Excerpts (1921-1925) 1995 [1:06:23]
Revelstoke Review Excerpts (May 1921-May 1922) 1996-09 [55:39]
Revelstoke Review Excerpts (1930-1931) 1993-03 [58:33]
Revelstoke Review Excerpts (8 Jan 1932-Dec 1933) 1997 [50:27]
Reyden, Corey 1998-02 [1:27:03]
Ribalkin, John 1997-03 [1:25:41]
Robertson, Jim 2016-11-23 [41:55]
Robson, Sandy & Robson, Ella (Ross) 1977-04 [1:03:52]
Rollins, Josephine (Murphy) 1983 [44:11]
Ruckle, Lotus (Fraser) 1998-05 [1:01:51]
Rudd, Harding & Rudd, Muriel (Cameron) 1984-11 [1:28:26]
Rudd, Muriel (Cameron) & Markstrom, Kay (Cameron) 1996-08 [1:05:04]
Rudd, Tora (Markstrom) 1996-05 [1:02:46]
Rusenstrom, Evelyn (Shaw, Clifford) 1995-05 [1:18:00]
Rushton, Alice 1983-07 1:16:26
Russell, Denny (Parent) 1971 [46:26]
Salstrom, Rose (Hamling) 1975 [1:24:26]
Salstrom, Rose (Hamling) 1990 [1:16:10]
Sanders, Ken 1999-10-21 [1:28:59]
Sanderson, Bob 1971 [1:03:16]
Sanderson, Bob & Sanderson, Rika (Funcke) 1975 [1:24:33]
Sanderson, Rika (Funcke) 1971 [37:08]
Schmidt, John – Halcyon Hot Springs 1998-08-09 [23:19]
Segur, Marjorie (Gibson) 1977-06 [1:03:06]
Sendey, Annie (Fyfe) 1977-11 [1:17:06]
Shelling, Enid (Wensley) 1977-04 [57:47]
Shelling, Enid (Wensley) 1983 [1:00:56]
Shelling, Enid (Wensley) 1986 [21:27]
Shelling, Enid (Wensley) 1986-01 [45:31]
Shiell, Fred 1999-02 [1:25:09]
Simpson, Jean (Craig) 1984-03 [1:33:37]
Skalk, Vic 1997-02 [1:25:50]
Slade, Charlie 1974-04 [2:03:16]
Slade, Charlie 1974-04 [29:43]
Smith, Esther 2001-12 [44:14]
'Smitty' 1985 [31:01]
Snider, Phyllis (Aalten) 2016-05-19 [6:04]
Soules, Calder & Soules, Ellen (Westerberg) 1984-03 [59:06]
Soules, Ellen (Westerberg) 1996-12 [54:50]
Soules, Maggie (Belt) 1978-01 [1:05:54]
Soules, Maggie (Belt) 1978-04 [43:24]
Soules, Selby Jr. 1984-10 [2:10:42]
Spavor, Bill 2009-2011 [1:24:29]
Spedding, Mary (Meakins) 1982-01 [20:22]
Spicer, Jean (Waterfield) & Wetterstrom, Nancy (Waterfield) 1978-05-19 [14:14]
Stanley, Marjorie (White) 1983-07-06 [1:02:03]
Stanley, Marjorie (White) 1997 [45:42]
Steenhoff, Bert & Steenhoff, Margaret (Reyden) 1991-04 [2:27:39]
Stephens, Donna 1996-11 [1:05:00]
Stefiuk, Boris 1997-02 [27:22]
Stooshnoff, Bill – Columbia River tugboats [2:35:00]
Sundstrom, Annie (Millar) 1978-07 [1:01:55]
Sutherland, Frank 1972-06 [41:16]
Sutherland, Frank 1976-01 [1:01:56]
Sutherland, Frank 1976-01 [24:55]
Sutherland, Osborne 1978-07 [2:37:58]
Sutherland, Osborne 1984 [1:47:38]
Sutherland, Osborne & Sutherland, Marion (Sanderson) 1976-08 [30:19]
Surina, Mary (Mikulasik) 1983-07-11 [1:02:18]
Swanson, Betty (Mihoiluk, Bjorkland) 1998-12 [31:52]
Swanson, Peggy (Thurgood) & Swanson, John 1983 [32:04]
Tattrie, Nellie (Poole) 1979-01 [1:59:40]
Temrick, Tony 1996 [1:02:16]
Thompson, Veronica (Deslaurier) 1971 [14:05]
Thorp, Rex 1997-02 [45:12]
Thorpe, Frank 1986-09 [55:25]
Tomlinson, Mike 1999-03 [23:39]
Toombs, Glen 1996-11 [49:44]
Tucker, Eugene 1997-02 [30:40]
Unger, Rosie 1985-03 [14:05]
Upper, Eileen (Fischer) 1997-03 [20:10]
Vigue, Harry & Vigue, Mary (Riddick) 1984-11 [43:21]
Vigue, Judy (Tillen) 1997-07 [1:01:49]
Vipond, Ed 1976-04 [1:35:10]
Wales, Cy 1989 [1:30:37]
Waller, Dianne 1995 [10:09]
Wallmark, Mabel (Trotter) 1996-04 [1:42:52]
Wanstall, Ed 1990-07 [1:27:18]
Wanstall, Ed & Barrow, Bill – Celgar Log Drive 1993-03-08 [45:25]
Ward, Mabel (Bjorkland, Alpsen) 1988-02 [44:15]
Waterfield, Don & Waterfield, Freda (Brown) 1975 [1:30:11]
Waterfield, Don & Waterfield, Freda (Brown) 1977 [48:29]
Waterfield, Freda (Brown) 1985-02 [1:17:11]
Watson, Katherine 1976-08 [11:19]
Webb, Agnes (Menzies, Coates) 1985-02 [59:26]
Wensley, Fred 1998-06 [1:22:35]
Wensley, Fred & Wensley, Rose (Ehl) & Pigott, Vera (Wensley) 1986-01 [1:54:14]
White, Ethel (Garrett) 1993-06 [1:31:28]
Worley, Art 1998 [1:15:53]
Yano, Sam 1998-01 [1:24:24]
Yingling, Charlie 1976-04 [1:24:03]
Young, Dorothy (Banks) 1997-03 [23:02]
Yount, Sam 1996-06 [1:49:53]
The following interviews have been digitised, but cannot be redistributed publicly as the copyright is held elsewhere by a third party. Contact the archives for more information:
Anton, Bea (Steenhoff) 2002-05
Farness, Margaret 1997-02
Forslund, Oscar 1965-05-14
Jordan-Williams, Blanche 1965-05-16
Waterfield, Donald 1970-07-27
Waterfield, Nigel & Waterfield, Ruth (Orton) 2016-05-21