News
Open house slated for Oct. 29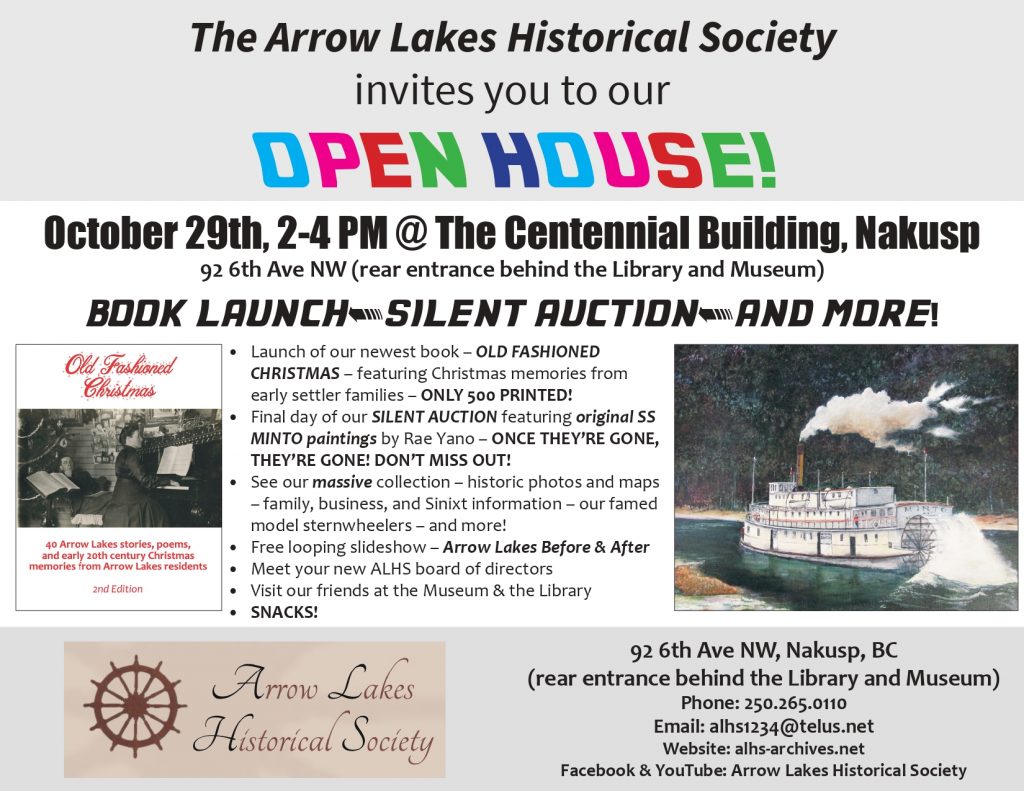 AGM coming Oct. 22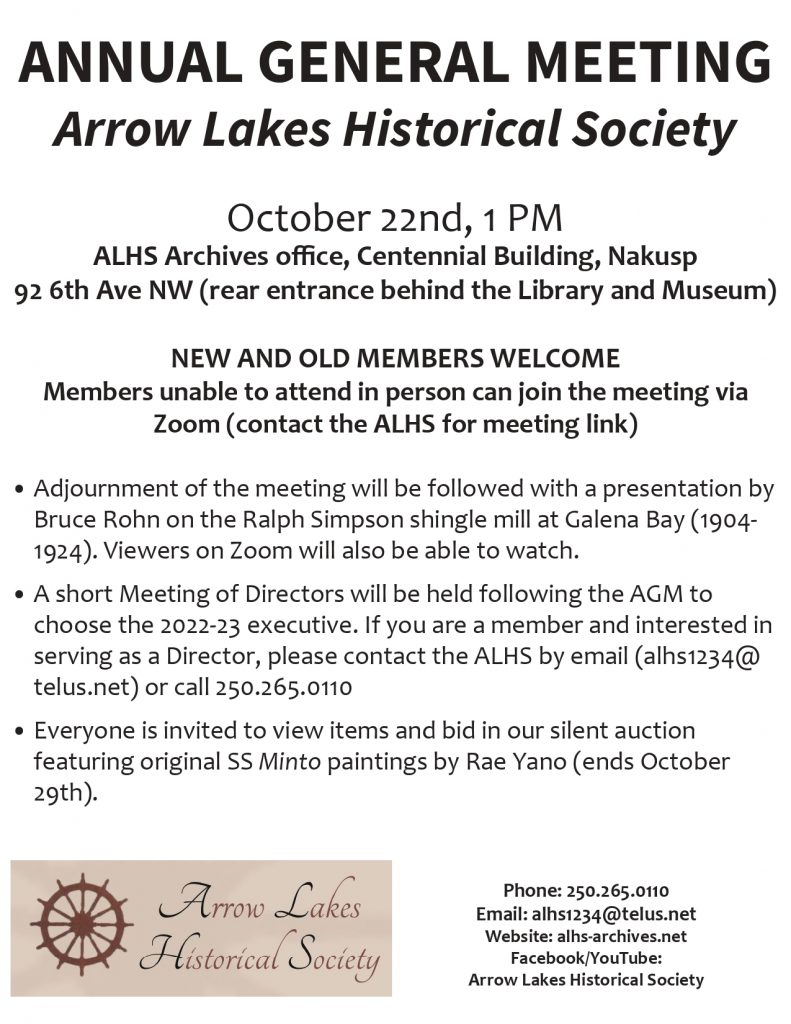 Milk wagon restoration complete
"The old grey wagon, she's now like she used to be!"
The old grey wagon that was on display in front of the Centennial Building for many years been revealed as a beautiful piece of transportation history! What's the recipe for uncovering the hidden beauty in such an antique artifact? Lots of elbow grease, time, and expertise!
Read more and see more photos here.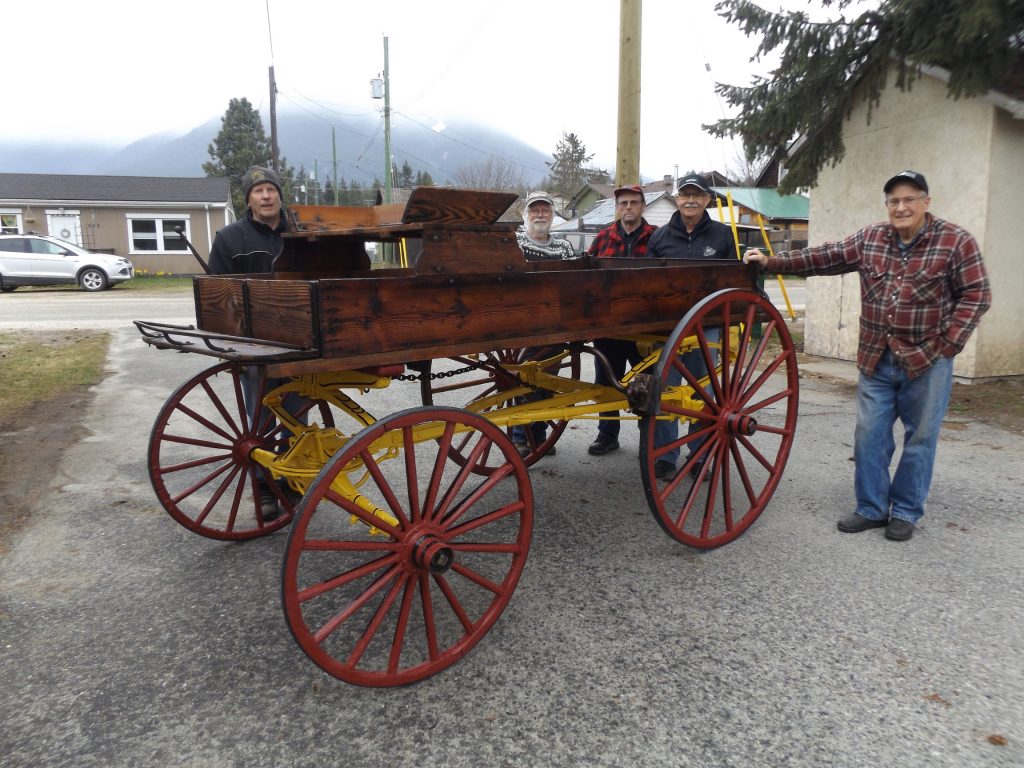 The Jean Spicer Collection
Over the course of 35 years, prominent artist and organic farmer Jean Spicer (1909-1994) took thousands of photographs of life in and around Nakusp, the Arrow Lakes, the West Kootenay, and beyond. Over the years, her family has donated nearly 1,700 of her wonderful colour slides to the ALHS, and we are happy to present a selection of over 160 of them in this programme!
THE JEAN SPICER COLLECTION was originally presented as our second-ever slideshow all the way back in 2014, and now we're bringing it to you live on YouTube for the first time! Along with our two original Our Coloured Past shows, many of the gorgeous images seen in this show formed the backbone for our 2019 Our Coloured Past book.
Jean Spicer's vivid photography captures 35 years of valleys in transition – the last days of the SS Minto, the flooding of the Arrow Lakes, the slow decay of mining ruins in the Valley of the Ghosts, the gorgeous alpine of the Selkirk Mountains and the Slocan, parades, family moments, and – of course – the legendary Spicer Farm she operated alongside her husband Chris as part of their active lifestyle. 
Join us LIVE Friday, Feb. 18, 2022 at 7 p.m. Pacific time (or watch anytime you want thereafter!) on our YouTube channel: https://youtu.be/GUnDolQh_Q4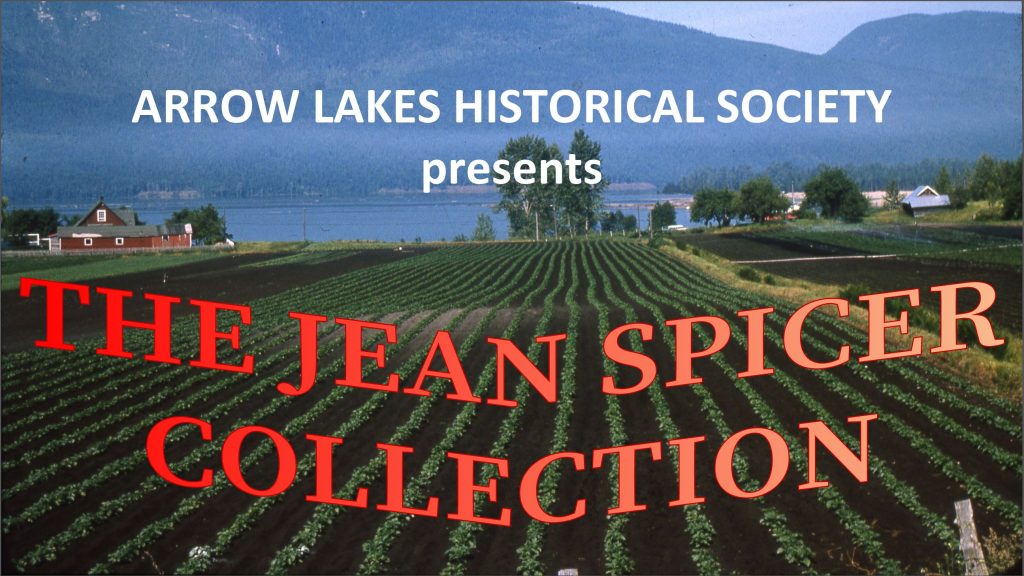 False Fronts and Bygone Byways, Vol. 2
Say hello to 2022 with our first livestream of the year! The second half of a two-part presentation, FALSE FRONTS AND BYGONE BYWAYS takes you on a freeform journey through the streets, roads, and buildings of the Arrow Lakes and upper Lardeau over the past 130 years. It's the second part of our virtual road trip!
In Vol. 2, we'll start you off in Trout Lake and bring you through Ferguson before heading back down the lake to downtown Nakusp to finish our exploration of Broadway Street. We'll then head down the lake to visit the Columbia River Narrows and the historic villages of Arrow Park, Burton, Fauquier, Needles, and Edgewood. Along the way, you'll learn how some of our valley's roads and streets got their names, see the evolution and development of some of Nakusp's most notable buildings and businesses, and of course enjoy over 140 classic images of our region.
Join us LIVE Friday, Jan. 21, 2022 at 7 p.m. Pacific time (or anytime you want thereafter!) on our YouTube channel!
WATCH HERE:  https://youtu.be/5gGgQbXC2JI