By Greg Nesteroff, Nelson Star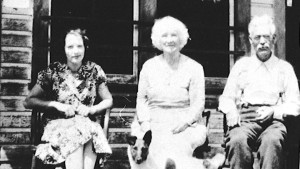 She came to Trout Lake in 1930 to work for the woman dubbed the Grand Old Lady of the Lardeau. By her life's end, she had inherited the title. Edna Daney, who died March 26 in Squamish at 99, was one of the last living links to the pioneer days of the Lardeau.
For more than 50 years she and husband Seldon lived in Trout Lake, Ferguson, and Camborne — remote mining towns that flourished briefly at the turn of the 20th century.
Daney's memories lent authenticity to the Arrow Lakes Historical Society's 2001 book, Circle of Silver, which was dedicated to her. Author Milton Parent wrote: "Her wit, knowledge and understanding of the history are all qualities which have made her presence in the society most welcome. Circle of Silver, without Edna's help, may never have been written."
The book earned Parent the Lieutenant-Governor's medal for historical writing.
"I think it's because of Edna. We always credited her with that win," says Parent's wife Rosemarie. "She was just a wonderful gal. Edna made sure what we said in the book was correct, that there were no exaggerations, that everything was right."
Edna Lindholm was born in Revelstoke in 1914 and left home as a teenager to work at Halcyon Hot Springs, which paid $25 and board per month. But a friend told her of another job in Trout Lake which paid $10 more. She took the train to Arrowhead, caught the boat to Beaton, and then travelled by horse and buggy to Trout Lake.
Her initial impression wasn't positive: "It was about a two-hour trip. Boy was my bum sore. I really thought to myself 'what a god-forsaken country this is!'"
She was disappointed with Trout Lake's derelict buildings and lack of people, but those concerns dissipated when she met Alice Jowett, proprietor of the Windsor Hotel.
"When she saw me getting down from that wagon she came over and looked at me and called me 'Love' right off the start. She hooted and hollered and took me by the hand to go inside."
Mrs. Jowett's English accent rendered her new employee's name "Edner," but the two hit it off: "Yes, she was a real lady. Right away she asked if I needed any clothes. Also if I had enough money. I couldn't complain."
Jowett had owned the Windsor for more than 20 years and through good times and bad insisted on the highest standards. Edna recalled near-gourmet meals on linen-covered tables with silver cutlery and crystal glasses — although guests had to share a single bathtub.
Jowett's grandson Seldon Daney visited often, and became an even more frequent caller with Edna's arrival. They married in 1933. Soon after, the couple moved to Camborne, where Seldon and his horses packed cable for the new tramline at the Meridian mine.
They also lived briefly in Nelson while Seldon worked at the Bayonne mine before returning to the Lardeau, where Edna was postmaster at Ferguson for many years. Mrs. Jowett continued to run the hotel and inspect her mining claims into her 80s. She died in 1955 at 101.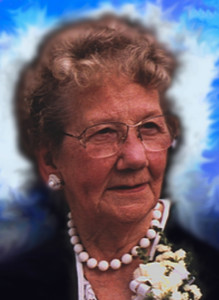 The Daneys later moved to Trout Lake and Edna worked again at the Windsor when the hotel was the lodge of Great Northern Cat Skiing. Seldon died in 1979 at 73 and after much convincing, Edna relocated to Nakusp in 1986.
She served as a director of the Arrow Lakes Historical Society and was eventually named an honourary member. In addition to sharing her knowledge for Circle of Silver, she donated many archival items including Alice Jowett's deed for the Windsor Hotel.
For the past year, Daney lived in Squamish to be closer to grandchildren. She was predeceased by her three children, Kenny, Don (Babe), and Bernice. At her request, there will be no service.