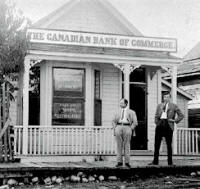 The Arrow Lakes Historical Society has extensive archive material for the Arrow Lakes and Trout Lake regions of BC, Canada.
We can help you do any area research, including all the towns on the Arrow Lakes and the Lardeau, Trout Lake, Ferguson and Camborne.
Our archives also have maps, slides, photos, documents, ledgers and much more.
Also read about the history of the SS Minto, Nakusp Hot Springs, and many key Nakusp figures in our ever-growing series of articles.
We're open year-round in Nakusp (Tuesdays and Thursdays) – find out more on our contact page, as well as how to get in touch.
Please support our work, be it through commissioning research, purchasing copies of materials in our archive, or becoming a per-year or lifetime member. Contact us for more details.