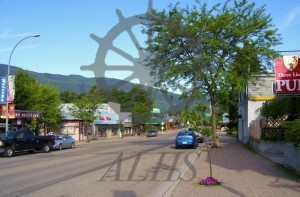 :
:
:
: 2010-06-25
: 2010s, Bon Marché, Broadway Deli Bistro, Broadway Street, Spectrum Business Centre, and Three Lions Pub
: Nakusp
:
1 digital image (2048 x 1344 pixels)
:
Looking westward down Broadway from intersection with 4th Avenue NW in front of Chumley's Restaurant. Three Lions Pub at right. Broadway Deli Bistro, Bon Marche Dollar Dollar at left.